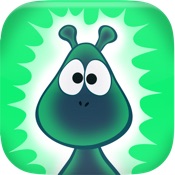 What's My Reading Age?

- By Nessy Learning Limited

Price -$3.86
DESCRIPTION:
How good is your reading? Identifies a reading age between 5-15 years. Find out what you need to learn to improve. Swim with Nessy and explore 10 levels - 100 questions! Can you find all the Wee Nessies? * 3 saved players * Recommends apps that will help * Develops fluency, vocabulary and comprehension * Save and share reports * Uses the Flesch-Kincaid readability algorithm * Researched for accuracy
OVERVIEW:
What's My Reading Age? is a free educational mobile app By Nessy Learning Limited.It helps students in grades 3,4 practice the following standards RL.3.1,RL.4.1,.
This page not only allows students and teachers download What's My Reading Age? but also find engaging Sample Questions, Videos, Pins, Worksheets, Books related to the following topics.
1. RL.3.1 : Ask and answer questions to demonstrate understanding of a text, referring explicitly to the text as the basis for the answers..
2. RL.4.1 : Refer to details and examples in a text when explaining what the text says explicitly and when drawing inferences from the text..

GRADES:

STANDARDS:

ADDITIONAL INFORMATION:
Developer: Nessy Learning Limited
Software Version:
1
Category:
Education