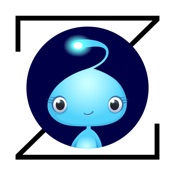 Sounds English Phonics

- By Zaprendo Ltd

Price -$28.37
DESCRIPTION:
"Sounds English Phonics is an excellent product which was complementary to our existing teaching programme. I would recommend the app as part of a teacher's armoury and believe it is a very useful addition for all children learning to read, that can be used either at school or in the home. " Robert Eves, Grade 3 Teacher, St John's Green School, Essex "I was looking for something to help my 7 year old with his reading and I came across this app. It was easy to use and he really enjoys it and loves the characters. He can't wait to use it whe
OVERVIEW:
Sounds English Phonics is a free educational mobile app By Zaprendo Ltd.It helps students in grades 3,4 practice the following standards RL.3.1,RL.4.1,.
This page not only allows students and teachers download Sounds English Phonics but also find engaging Sample Questions, Videos, Pins, Worksheets, Books related to the following topics.
1. RL.3.1 : Ask and answer questions to demonstrate understanding of a text, referring explicitly to the text as the basis for the answers..
2. RL.4.1 : Refer to details and examples in a text when explaining what the text says explicitly and when drawing inferences from the text..

GRADES:

STANDARDS:

ADDITIONAL INFORMATION:
Developer: Zaprendo Ltd
Software Version:
1.2
Category:
Education