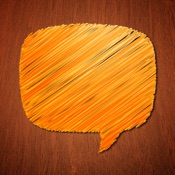 Sentence Maker

- By Innovative Investments Limited

Price -$0.63
DESCRIPTION:
" Wow, it just keeps getting better! " Approved by parents, teachers, and toddlers. The only FULLY customizable app of its kind! Endorsed by tens of thousands of satisfied parents, teachers, and kids the world over. Sentence Maker is an exciting interactive game that helps your child rapidly learn to make and complete their own sentences all with just the touch of their finger. The interface is so easy to use that even a 9 month old baby will delight in moving their first words around the page. Ideal for ages 1 to 6. Features: • EVERYTHING IS CUSTOMI
OVERVIEW:
Sentence Maker is a free educational mobile app By Innovative Investments Limited.It helps students in grades 3,4,5 practice the following standards L.3.1i,4.OA.1,L.5.3a.
This page not only allows students and teachers download Sentence Maker but also find engaging Sample Questions, Videos, Pins, Worksheets, Books related to the following topics.
1. 4.OA.1 : Interpret a multiplication equation as a comparison, e.g., interpret 35 = 5 x 7 as a statement that 35 is 5 times as many as 7 and 7 times as many as 5. Represent verbal statements of multiplicative comparisons as multiplication equations..

GRADES:

STANDARDS:

ADDITIONAL INFORMATION:
Software Version: 2.1

Category: Education