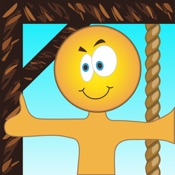 Spelling Hangman

- By Emma Mills

Price -$2.57
DESCRIPTION:
Designed specifically for those spelling lists from school Appymall - 'Spelling Hangman is a neat app for practicing spelling lists. Parents or teachers can add their own spelling list for children to work on, add audio, choose to lock their lists under " lock configuration " with a password and get kids practicing. In the app, the first word is spoken, and can be repeated by hitting the arrow at the bottom, and kids practice spelling it by using the keyboard at the right. The app plays like a traditional game of hangman, when a letter is missed a piece of the picture shows
OVERVIEW:
Spelling Hangman is a free educational mobile app By Emma Mills.It helps students in grades 3,4,5 practice the following standards L.3.2e,L.4.2d,L.5.2e.
This page not only allows students and teachers download Spelling Hangman but also find engaging Sample Questions, Videos, Pins, Worksheets, Books related to the following topics.

GRADES:

STANDARDS:

ADDITIONAL INFORMATION:
Developer: Emma Mills
Software Version:
4.1.0.1
Category:
Education