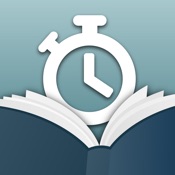 Reading Trainer

- By HeKu IT GmbH

Price -$3.86
DESCRIPTION:
Reading Trainer improves your reading speed and retention rate with 12 challenging and fun exercises. ▪ #1 Education App in 20 countries ▪ Top chart position in over 70 countries ▪ Our iPhone version is App Store Rewind Award Winner – iPhone App of the Year DE, CH, AT - Significant increases in your reading speed - Eye-exercises and improvements in your mental capacity This app provides everything you need to read texts of all types faster, more effectively and most of all, with better retention. The PowerReader allows you to get
OVERVIEW:
Reading Trainer is a free educational mobile app By HeKu IT GmbH.It helps students in grades 3,4 practice the following standards RL.3.1,RL.4.1,.
This page not only allows students and teachers download Reading Trainer but also find engaging Sample Questions, Videos, Pins, Worksheets, Books related to the following topics.
1. RL.3.1 : Ask and answer questions to demonstrate understanding of a text, referring explicitly to the text as the basis for the answers..
2. RL.4.1 : Refer to details and examples in a text when explaining what the text says explicitly and when drawing inferences from the text..

GRADES:

STANDARDS:

ADDITIONAL INFORMATION:
Software Version: 1.6.2

Category: Education